Auckland Chiropractors & Acupuncturists
Level 3, 507 Lake Road, Takapuna
Auckland 0622
Level 1, 245 Parnell Road, Parnell
Auckland 1052
Level 1, 192 Universal Drive, Henderson
Auckland 0610
If You Are Hurt, We're Here To Help You Meet All Your Needs
We have Chiropractors and Acupuncturists...
We have three branches in Auckland, available at Parnell, Takapuna (North Shore), and Henderson (West Auckland).
We have a state of the art facility for Spinal Decompression Therapy and DFM Gravity Inversion Decompression Therapy.
Staffed by experienced Chiropractors and Acupuncturists.
We also incorporate many therapy modalities such as soft tissue work, heat, ice, massage, TENS (Transcutaneous Electrical Nerve Stimulation), Infrared Heat, Vacuum Cupping, stretching, and exercise programs into our care plans for faster patient results
There is NO OUT OF POCKET EXPENSE FOR ACC acupuncture sessions.
What we've preserved so far..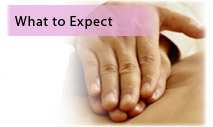 Chiropractic Practice
Think of an adjustment as "tuning" a piano, adjusting each string so it produces the perfect tone.
Acupuncture Pratice
Acupuncture and Chinese medicine can be useful as a preventative medicine as well as giving relief in a vast range of health problems such as:
Our Friendly Team Members
Introducing our staff from all clinics
A brief overview of how much we charge our clients
Frequently Asked Questions
Any queries? Check out our FAQs page for quick answers!
Locations across entire Auckland for your convenience
Talk to us for any of your queries
Please note that missed appointments will be charged 50% of our standard fee.