Auckland Chiropractors & Acupuncturists
Professional Chiropractics and Acupunctures
If You Are Hurt, We're Here To Help You Meet All Your Needs
We have Chiropractors and Acupuncturists...
What we've preserved so far..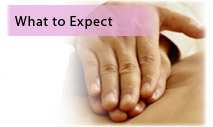 Chiropractic Practice
Think of an adjustment as "tuning" a piano, adjusting each string so it produces the perfect tone.
Acupuncture Pratice
Acupuncture and Chinese medicine can be useful as a preventative medicine as well as giving relief in a vast range of health problems such as:
Our Friendly Team Members
Introducing our staffs from all clinics
A brief overview of how much we charge our clients
Frequently Asked Questions
Any queries? Check out FAQs page for quick answers!
Visit Our YouTube Channel!
Stay updated with our YouTube channel for more updates
Locations across entire Auckland for your convenience
Talk to us for any of your queries